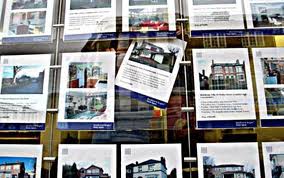 The Government has indicated that it intends to double the number of empty homes it brings back to life, to help improve the housing market in Devon and Cornwall.
There are currently 25,000 properties that are standing idle in the South-West, yet a number of new housing initiatives have been announced in the Region.
During last year's spending review, they announced 3,300 properties would be 'fit' to live in the 2015 and have commited £1000million to renovate vacant homes and are now looking to increase this to a larger umber of properties
"We can go much further beyond the conservative estimate of 3,000 brought back into use by 2015. This view is likely to be reflected when we publish the bidding criteria for the fund in the autumn."
East Devon District Council and neighbouring Exeter City Council are already ahead of the game, as these changed are due to be implemented next year, by offering a "matchmaking" scheme, putting owners who have the derelict homes in touch with people who're keen to renovate them.
Jill Elson, East Devon's cabinet member said "A dilapidated and run-down building is an eyesore and it is in everyone's interest to restore it."
Cornwall Council is already offering interest-free loans of up to £20,000 to encourage landlords and owners to restore empty properties.