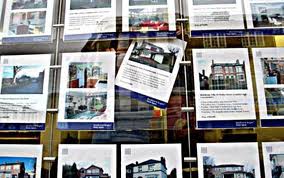 BRITAIN'S property market has roared back to life with a triple dose of good news – rising prices, record low loan rates and mortgages at their most affordable for 12 years.
House values in England and Wales rose by 1.3 per cent last month, the biggest monthly increase since January 2010.
Nearly all regions of England and Wales saw prices rise, according to Land Registry figures. The biggest increase was 2.2 per cent in the South-west.
Experts have hailed it as a hugely positive sign that the sluggish housing market is recovering, although property values were still down year-on-year.
In good news for home- owners and first-time buyers, mortgages are getting cheaper as lenders become more competitive.
The Bank of England base rate has been at 0.5 per cent for 29 months, which has kept tracker plans down and forced lenders to drop the rates on fixed-term deals.