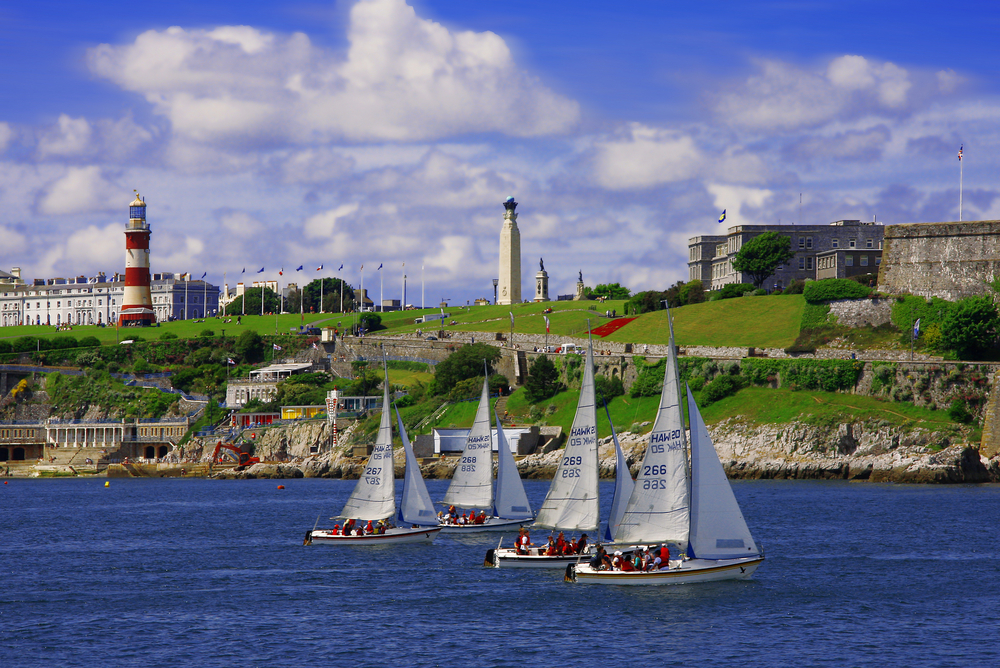 Plymouth is the mortgage-free capital of the UK, according to a new survey carried out by Which? Mortgage Advisers.
Nearly half of Plymouth residents own their homes without a mortgage, with 44 per cent owning their properties outright
Plymouth also has a higher proportion of over-60 residents, with 22 per cent being aged 60 plus, and this could explain why it has the most outright homeowners.
On the whole, 33 per cent of people living in the UK own their homes outright, compared to 35 per cent who are paying off a mortgage and 31 per cent who rent.
The survey also revealed that the average age of someone who had paid off their mortgage was 51, but that 16 per cent of owners had managed to pay off their loan before that.
Glasgow saw the lowest percentage of outright homeownership, with 24 per cent of residents being mortgage-free.