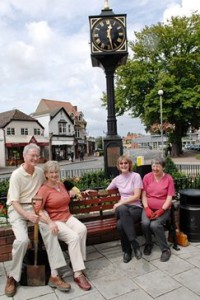 ROYAL Horticultural Society (RHS) judges will be visiting Bristol and Plymouth as part of the UK-wide judging tour for RHS Britain in Bloom 2011.
Bristol and Plymouth is among the 76 finalist communities, chosen from more than 1,000 cities, towns, villages and urban communities throughout the UK.
Roger Burnett, RHS Britain in Bloom UK judges chairman, said: "It's an absolute privilege and joy to be a judge involved in this hugely worthwhile campaign.
"As well as enjoying the breathtakingly stunning displays and seeing the colossal efforts communities have made to make their towns, villages or cities nicer places to be, I also love meeting the people responsible. They are truly wonderful and the passion they have is both inspiring and infectious."
We'll be looking to add more information to our Plymouth Property website, that will contain gardening products, designs and landscaping contacts that you may want to get in touch with.