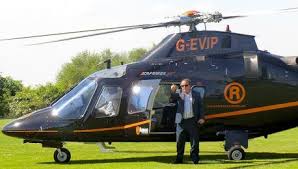 Chris Dawson is to Create 6,750 jobs and expand the Range empire from 76 stores to 121 in the next three years.
He has just opened his 76th store in Glasgow of which 1,750 of these jobs will be created in Scotland.
He said: "With stores planned all across the UK, we are excited to be creating so many jobs.
"In under three years we plan to create over 1,750 jobs in Scotland alone, with the remaining 5,000 in England and Wales, totalling 6,750 new jobs.
"We have been working towards opening stores in Scotland for a long time but wanted to make sure the company was structured to support the expansion.
"We have recently opened a huge 750,000sq ft warehouse in Doncaster that will support Scotland temporarily while we look at a specific warehouse in Scotland.
"The Scotland warehouse will bring another 400 jobs"